Grand Town Tour - Afternoon / 14th September 2022 / The event will be organized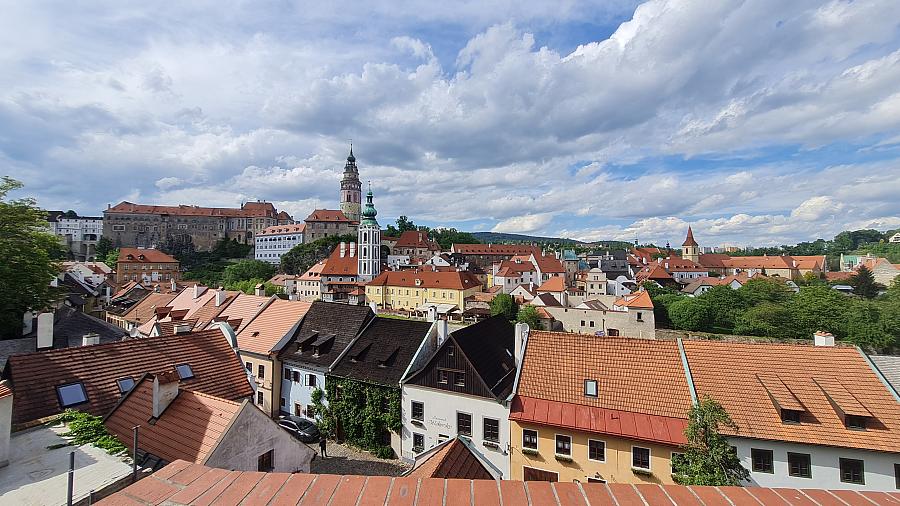 Český Krumlov centrum
Nám. Svornsoti 2, Český Krumlov, 38101
GPS: 48°48'38.52"N, 14°18'54.29"E
Cena: 300 CZK
Visit of the most interesting, important and also "mystery" places with the local professional guide
The event will be organized

Explore the courtyards, inspiring views, rest of the fortification of the Town Centre. We do not miss the monastery and castle courtyards and gardens during the ca. two hours long walk with refreshment spots.
To take pictures is possible, please respect the guide's instructions.
Timing / Service:
02:00 p.m.
Meeting on the Square Svornosti in front of the Infocentrum

02:00 - 05:00 p.m.
Town tour - Places of interest: the Old Town, Latran and Monastery Garden and Ambit, Castell Areal included Castle Garden
 
 
Price in CZK per person 300,- CZK
Approximate price in EUR per person per program 12,- EUR
Terms and conditions: 
Harmonogram: 14th, 15th, 16th September from 9 a.m. till 11:30 a. m. 
Min. number of participants: 5
Max. number of the participants: 25
Booking form: 15 th May 2022 via Excursion webpage of the conference
Latest date for booking: 10th September 2022
Free cancelation till: 10th September 
Language: ENG, DE, ČJ
Late cancelation Fee: 
Cancellation fee 30% till 10th September 50% 
Cancellation fee 30% till 13th September and later 70%